Remove an Existing API Nation Sync
The API Nation Beta is live now! After a user purchased an API Nation subscription for a specific sync product and creates their own sync(s) they can then remove an existing sync at anytime. This is different from cancelling a sync subscription because users are able to have multiple syncs within the same subscription.
To remove an existing API Nation sync:
1. Log in to https://agent.kw.com with your KW login credentials.

2. Click the KW Marketplace icon,

, at the top of the screen.

3. Click My Apps.

4. You will see a list of your active Marketplace subscriptions, click the API Nation subscription for which you want to remove an existing sync from.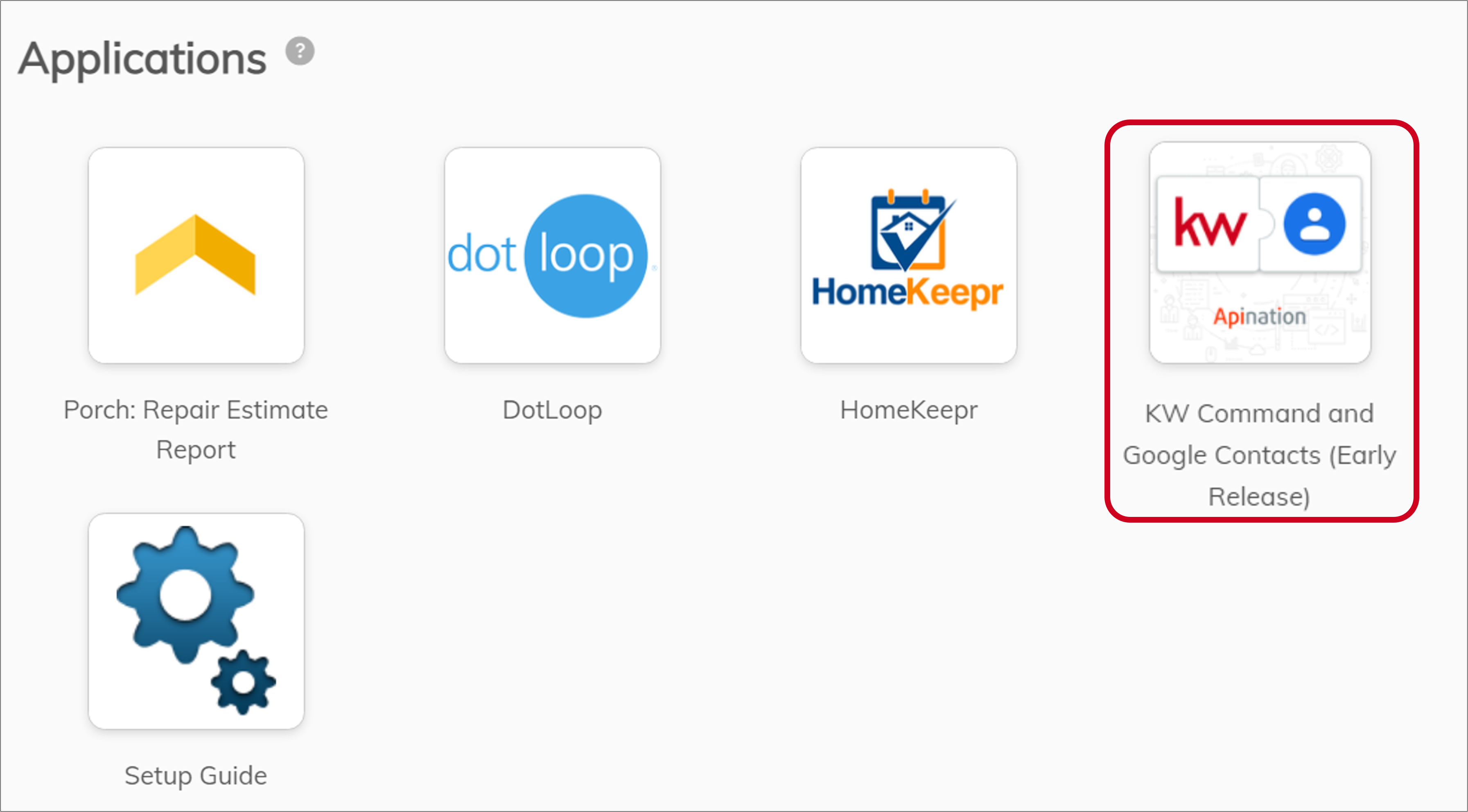 5. Scroll down the screen and click Remove Workflow.

6. Click Delete to confirm.

Once confirmed, the sync workflow is deleted immediately.